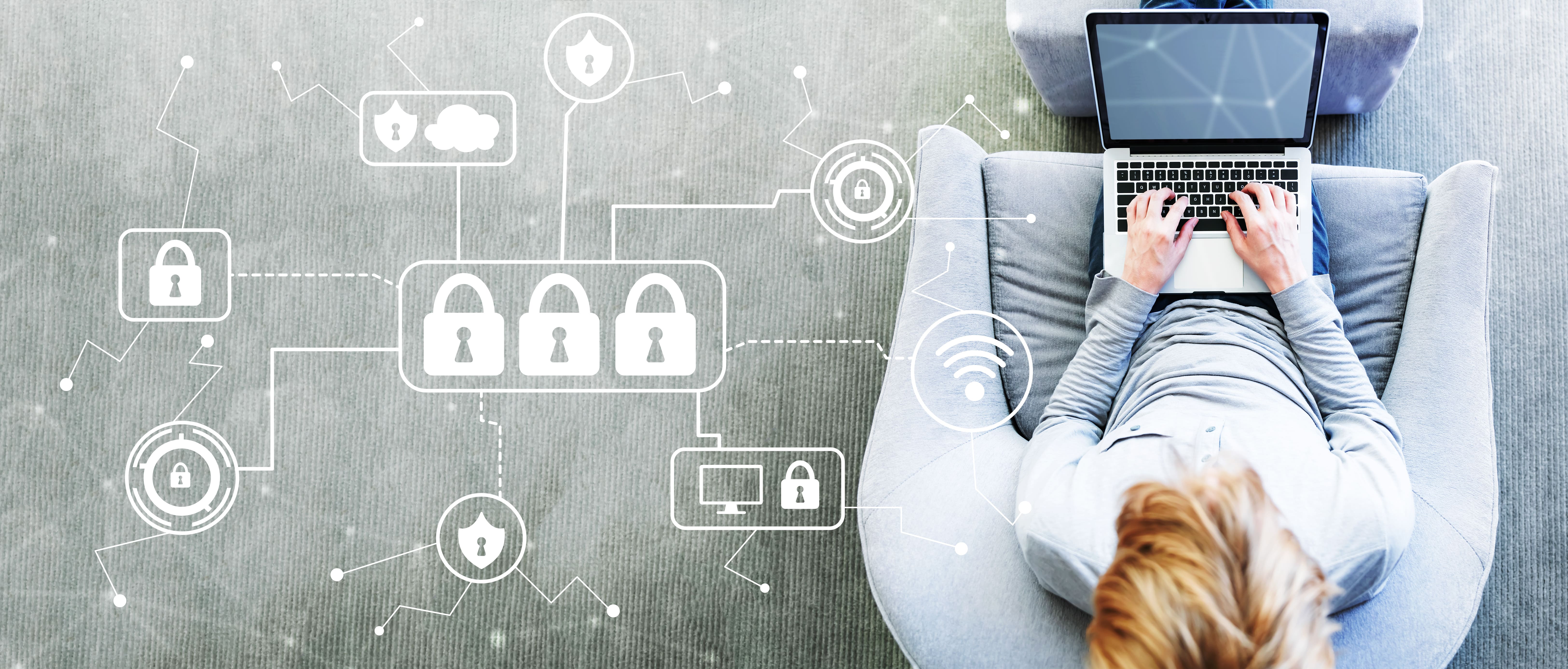 Building a Facility Security Plan in 2022
By
Heath Driscoll
on
July 19 , 2022
Facility security is no joke. You need to protect your stuff!
How many times have you been told that you need a plan? At least a few, I'm sure.
Don't worry! We aren't here to nag you about having a plan for your life or even ask you to develop a multi-level strategy. That being said it's worth thinking about your facility's security and making a plan to ensure that you've thought about access control, visitor management, and data safety.
Don't be overwhelmed! Creating your plan doesn't have to be complicated, just thoughtful and intentional. You know your facility best anyways, so creating this plan will be easy by following a few simple steps :
1. What do you want to secure?
Every business has something that requires a security measure. It could be as simple as a safe for till cash or locks on file cabinets, but everyone has something that needs protection.
What does your business need? Is it data security? Maybe its theft prevention or valuable physical assets such as expensive equipment. Whatever it is, make a list and divide it into physical assets, digital assets, and preventative measures so that you can see just what you're dealing with.
Make a list of your assets that need protection and consult your other staff to make sure you don't miss anything.

2. Where are your valuables?
Now that you have your categorized list, note where everything is. If you're a manufacturing facility you probably have equipment in several areas. If you're an accounting firm, there are likely physical files that you want secured.
Mapping out where the things are that you want to restrict access to is important to make sure nothing is missed. You would hate to go through the whole process of choosing and budgeting for a security system only to blow the budget because something was missed!
Pro Tip: If you have many physical assets mark them on a map of your facility to really visualize what sort of security you'll need.
3. Mark your access points
If you have certain areas, rooms, or buildings that need special security or defined access note where they are and how many. This will show you how much hardware you'll need and help make a better cost estimate. While you're at it, make sure to estimate the size of the facility and distance between all your access points. This could make a difference in your choice of security system depending on signal strength or wiring that may need to be installed.
4. Who do you want to have (or not have) access?
Whether you are a small storefront business with five employees or an office building with hundreds of staff and visitors daily, knowing who you want to have access is vital for security. Some solutions offer multiple user levels so facilities can manage access specifically for each staff group. Other systems tailor access to the keycard or device so that whoever is holding the key has access.
5. Are there industry specific regulations or standards for security?
Depending on your industry you may have security standards that are mandatory for your products. Cannabis facilities are an excellent example of a rapidly growing industry that require security solutions due to the nature of their product.
Checking what regulations might apply to your industry will help you to choose a security solution that is compliant and fits your budget and needs. Be sure to consult your federal, state or provincial regulations to make sure you know what the requirements are for your industry.
6. What technology is best for you?
When it comes to security solutions, the options can be overwhelming. With different payment structures, technology, and access options you might find yourself scrolling endlessly trying to compare all the features.
Let us simplify things a bit. There are three main types of security systems:
Video Surveillance

: This is the type of system that comes to mind when you think about security systems. Usually, cameras are fixed to the interior or exterior of a facility. These systems generally come in two forms: CCTV with onsite monitoring or with virtual monitoring options.

Intruder Detection

: As simple as it sounds! Intruder detection detects intruders through a series of sensors. Intruder detection also can refer to internet data protection systems meaning that these systems can alert you to physical or digital threats depending on what type of system you choose.

Access Control

: Access control systems leverage various technologies to target access to different areas and facilities for each staff or visitor. Access control systems can be as simple as keys or involve more complex biometric technology, increasing security with unique credentials.
Access control creates a unique opportunity to protect specific parts of your facility through letting the correct people in rather than concerning yourself with keeping the wrong people out. Solutions like Active Witness use highly secure single or 2-factor credentials that leverage mobile credentials and facial verification for secure and customized facility access. Best of all, access can be easily administered using any device with Active Witness' user-friendly cloud-based software. There is no need for keycards and since the hardware is easy to install so you can get up and running quickly!
Choosing a security system that works for you can be tricky, but with a good plan and the right solution you'll be able to rest easy knowing you've made the best choice for you.