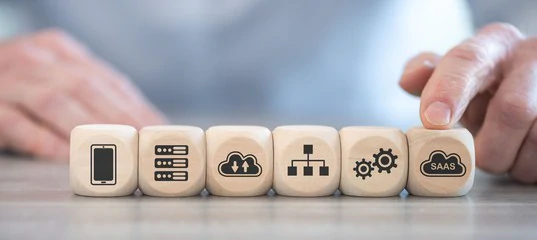 The Digital Transformation of Physical Security and What You Need to Know
By
Heath Driscoll
on
May 18 , 2022
Why are RFID Keycards Used and Why are They a Risk?
What is
Digital Transformation

and how does it affect my business?

Whether you work in IT, sales or management you've almost certainly been exposed to and are currently using a myriad of Software-as-a-Service ("SaaS") products and their slew of benefits. As our physical and digital worlds continue to become increasingly interconnected, cloud-based service offerings have truly changed the way we manage our data and do business. This general evolution from on-site server based solutions to cloud-hosted applications has been coined "digital transformation". But what does this have to do with our physical world and safety?
The following paragraph is for the n00bs reading this;
SaaS is a software licensing model, which allows access to software a subscription basis using cloud-based servers. By migrating data to the cloud, users typically get a lot more flexibility in their service offering, periodic software updates, is easy to install, easy to update and receive real-time backup of their data (Examples of this include: file sharing, email, calendars, customer retention management, and HR).
While most folks out there have been drowning in a sea of cloud-based services (Examples include: Salesforce, Dropbox, Google Apps, Slack) that promise to improve efficiencies across your business, most people are largely unaware of cloud-based solutions in physical security tech, otherwise known as Access Control. The intersection of SaaS and Electronic Access Control is known as Access-Control-as-a-Service (or "ACaaS"). Sounds amazing, right? It is, now let me tell you why.
How does cloud-based Access Control differ?
Legacy Access Control systems typically require users to pay large upfront sums for hardware and implementation of Electronic Access Control Systems (or "EACS"). Access Control as a Service is a modern solution that solves the same problems as Access Control through a SaaS service model. What this means is the Access Control system utilizes software that is connected to the cloud that requires a much lower upfront cost and typically paid for on a subscription basis. This allows users to select and pay for exactly what features of the system they will actually need and use while receiving a product that evolves with changing security needs of their business. Okay, so cost structure and having a more tailored product are two core differences, now tell me about the benefits...
Benefits of ACaaS include system flexibility and scalability, mobile conveniences, instant access to data and integrations with other systems you use every day. You also have easier access to technical support, reliable system maintenance and can minimize IT and server-related costs as they are maintained by a third-party provider (such as AWS, or Azure).
As a business continues to grow, its facility security and access requirements will likely evolve over time as well. By utilizing ACaaS, users can make dynamic changes to their EACS system without having to deploy new hardware. To that effect, ACaaS allows system administrators to more easily manage their facilities remotely, make changes to their service offering as their facilities evolve, and receive real time data on facility access.
If you learned something today, let us know. You can also follow us on Linkedin, Twitter and Facebook.