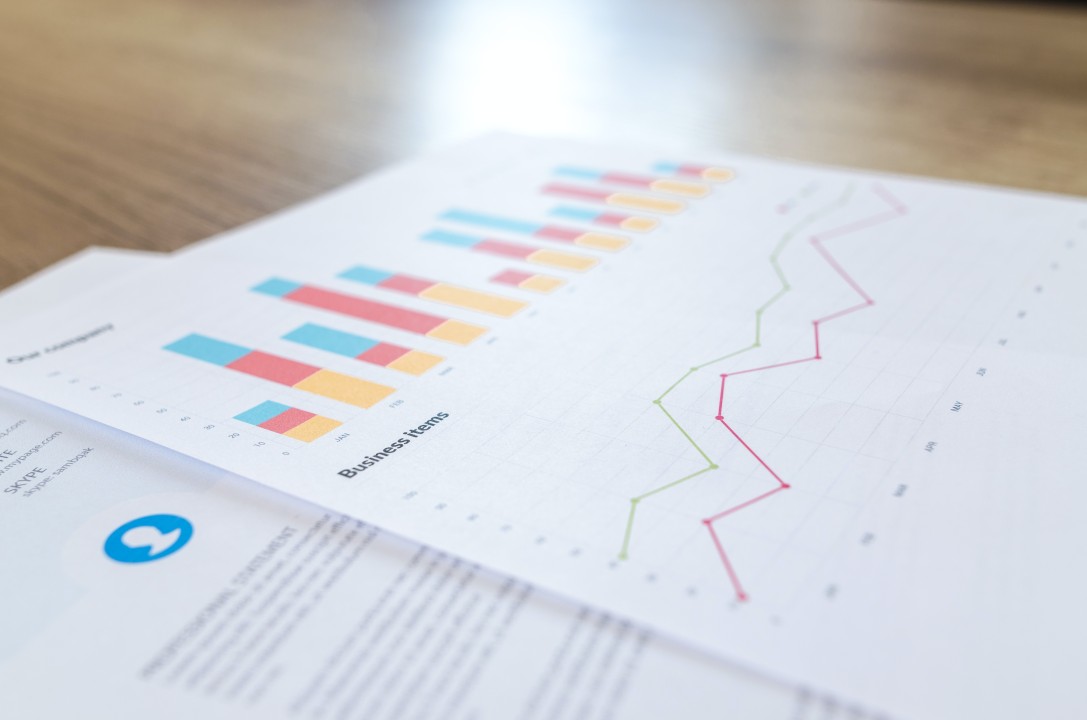 Top Trends in Access Control & Physical Security 2022
By
Heath Driscoll
on
May 18 , 2022
Last week we learned some stuff. Let's get into it.
The Active Witness team recently attended ISC West in Las Vegas. For those who don't know, ISC is one of the largest security conferences in North America. From manufacturers to distributors to systems integrators, the industry flocks to this international conference once a year to witness the latest and greatest in the world of security.
In the last several years, these shows have been somewhat lackluster. The effects of the pandemic have hindered the attendance of these types of large in-person events. This year was different. Industry incumbents and startups alike, it seemed as though has been a return to normalcy (somewhat).
Today's blog is meant to share some of the learnings we made during our three day excursion. We met with industry partners and checked out the competition to scope out what the industry has up it's sleeve. What did we learn? Well, let's start off by saying, we're heading in a good direction.
Below, we've provided a list of our top industry trends for Access Control and Physical Security.
1. Cloud-Based Access Control & Access Control as a Service (ACaaS)
Cloud-based Access Control has been around for a while now. Yet there are many businesses that still rely on legacy on-prem access solutions. While many businesses are still using legacy type products, many are realizing the benefits associated with cloud-based solutions.
Some operational leaders see the replacement of existing systems as a sunk cost, while others are just slower to adopt subscription based models. What has become apparent, is that users and systems integrators are beginning to see the real world applications of cloud-based solutions and what they can offer to their business' security. With that knowledge comes adoption and not only is the cloud here to stay, but we expect this segment to grow dramatically as the product segment continues to mature and integrate with existing security solutions.
The return to in-person work and hybrid working environments is a major trend in 2022. Because of this, we expect operational staff to be investing in systems that allow them to navigate this shift in the management of people within physical spaces.
There have been many individuals who have been hired over the last two and a half years. Many of these workers have never stepped foot in their physical office. Simplifying facility access for this demographic will be crucial in effectively managing the return to work for all operational staff.
2. Touchless Access
As mentioned above, people are returning to work.
In the wake of the pandemic, everyone and their grandma are avoiding door knobs and unnecessary contact with anything in public spaces.
What does this mean for access control? You guessed it, touchless access.
Many manufacturers have been leveraging a number of different mobile-based solutions to solve for this. This is a trend that we anticipate to continue through 2022 and beyond.
BLE (Bluetooth Low Energy)
NFC (Near Field Communication)
QR-Codes
Biometrics
Some combination thereof
3. Visitor Management
Hold up, wait a minute... What is Visitor Management?
Visitor management refers to the utilization of systems whereby administrators can monitor the usage of a facility. A visitor management system can utilize it's data to better record the occupancy, usage and utility of a facility.
Effectively, Visitor management is any process that aids an organization in keeping tabs on the visitors of their facilities. With most companies going to a hybrid of remote work from home and in-office working environment, it's more important than ever that operational managers understand who is using their spaces.
Some Visitor Management systems will collect names and some personal information about an individual. Other processes may require further granularity on who the individual is, such as security clearances and scheduling requirements.
Visitor management is another key feature within Access Control that can add a lot of value to end-users managing multiple sites and employees who are in and out of corporate facilities.
4. Multi-Factor Authentication
This is our bread and butter.
Feedback from ISC West really showed us how committed the industry is to hybrid solutions and what facility managers are looking for in their Access Control products. Some may want biometrics, most want mobile solutions. Active Witness is one provider of multi-factor Access Control. However, we are not alone.
Multi-factor access solutions are an excellent mix of security and convenience. Thus providing something that is both frictionless and highly secure. While some industry incumbents are utilizing 3rd party keycards and biometrics as their credential-mix, mobile-based credentials and biometrics is an equally viable solution that doesn't require you to issue physical credentials.
5. Video Services & Integrations
Another thing that was evident at this years ISC conference was that integrators are looking for not just Access Control solutions, but they are also looking for integrated services. Tying into existing platforms such as Genetec or Rhombus Systems are great examples of these.
Users are also looking for systems that possess video intercom capabilities and other forms of video managed services tied into the service offering.
6. Remote Access & Mobile Solutions
While these are effectively features of cloud-based systems, it was worth it's own shoutout.
Remote access for both users and administrators will be imperative for businesses in 2022.
The reason for this being, when administrators must issue access credentials to a user who is not in the same location, legacy on-prem solutions become increasingly difficult to manage. Remote system access and administration will become increasingly important for building managers as we manage continued waves of Covid throughout the year and must also manage staggered employee schedules.
When employees are working staggered schedules, working M-W from the office and Th-F from home, it becomes increasingly difficult to grant and remit access if operational staff are not on site to administer physical keys.
Did we miss anything? Let us know by email by reaching us at sima@activewitness.com