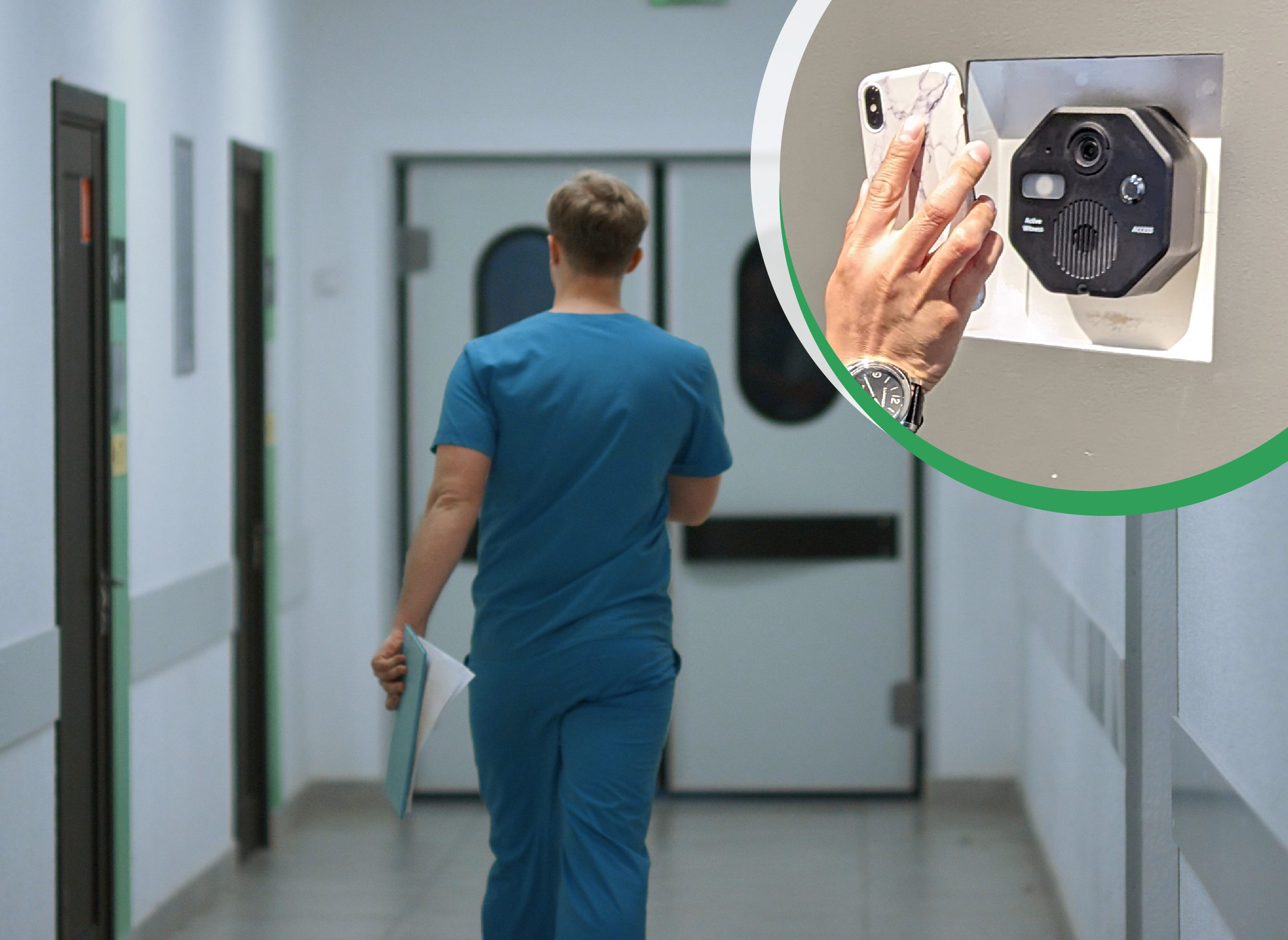 Sima Leads The Way For Healthcare Access Control
By
Heath Driscoll
on
January 26 , 2023
For many industries, badges and unique passwords or passcodes may be all that they need to defend themselves against a breach or threat. However, in a rapidly changing world, other industries need more unique and innovative measures to remain secure.
An often overlooked site that needs constant and sophisticated security is a healthcare facility. Ever since the Covid outbreak in 2020, hospitals and other healthcare facilities were tasked with new and unique challenges that required an emphasis in patient safety, but also in facility protection. With thousands of employees and people entering and exiting the facility and more strict guest regulations, security became pivotal. At Active Witness, we believe single and two-factor credentials will provide a healthcare facility with an additional layer of security needed to run with peace of mind.
Sima's QR Code and Facial Verification
Visitors and employees expect convenience when it comes to facility access. Sima enables security administrators to issue digital keys (QR codes) in an instant and users can self enroll their photo for facial verification in < 60 seconds. The use of single and two-factor credentials provides employees maximum convenience by eliminating the need for physical credentials. When businesses need that additional layer of protection, admins can turn on multi-factor, whereby users must scan their mobile credentials and face to gain access to highly secure areas.
Advantages of Having Sima in Healthcare Offices
Fighting the Spread of Germs
Sima was designed to be efficient and reduce the spread of germs as much as possible. We did this by making access authorization touchless and eliminating the need for access cards.
Protects Exam Rooms and Limited Access Spaces
A multi-factor authentication gives greater security so that medical professionals can do their job and patients can get the high quality care they need, whether they are in the exam or surgical room. Designated areas like storage rooms for medical equipment and computers need intense security to protect from physical and data theft, as well as drug and toxic material storage areas.
Cost Effective
With Sima being easily scalable and requiring no third party software, this security solution is much more affordable compared to competitor systems.
Best Places for Installation
Entrances and exits, including employees entrances, public gates, parking areas, and limited-access spaces.

Storage areas for drugs, or toxic material; plus tracking functions to ensure proper handling and delivery.

Internal spaces such as storage locations of sensitive or dangerous materials

Surgical centers, emergency room, and exam rooms.
The Features for the Sima Cloud-Based Access Control Reader:
Easy to install, set-up and operate

No need to print access cards

Easy to issue visitors' access with time restrictions

Quick database inquiry option - know what time certain individuals entered a certain facility

Touchless access authorization to reduce germ spreading

IOS and Android compatible

2-in-1 door reader and controller

Hosted cloud-based software

Facial verification and not facial recognition
Cloud-Based Access Control for Healthcare Facilities
Active Witness is an innovative developer of IoT, security hardware and software for frictionless building access, and is headquartered in British Columbia, Canada.